Recovery
This service is aimed at upholstered furniture items that remain structurally sound and may only require an aesthetic make over. In some cases this may also include the replacement of padding if needed.
Overall it means you are happy with the way it currently feels but need new fabric or leather etc.
All New Upholstery
Wether the item is big or small the detail within the structural procedure follows a series of labour intensive stages which will include;
Striping back any old and unnecessary materials

Rebuilding platforms with springs, webbing, foam or perhaps traditional materials such as coconut fibre and cotton.

In most cases depending on the weight of the fabric, we may also include an initial covering with calico for extra strength.
Fabric guard
Yes! Protecting your fabric , combined with proper care and cleaning, will make a big difference in retaining your upholstery's beauty over many years of regular use.
This treatment works its best on new and clean fabrics, adding a protective shield around upholstered furniture fibres , also helping to repel most liquids, allowing spills to be removed before staining can occur.
Professional Upholstery and carpet cleaning
Your upholstered furniture surely gets its fair use all year round, year to year ; So it goes without saying that spills , build up of dust , food crumbs and germs are inevitable.
Therefore refreshing your upholstery with professional cleaning is a must in keeping your family healthy and your furniture in good use around for years to come.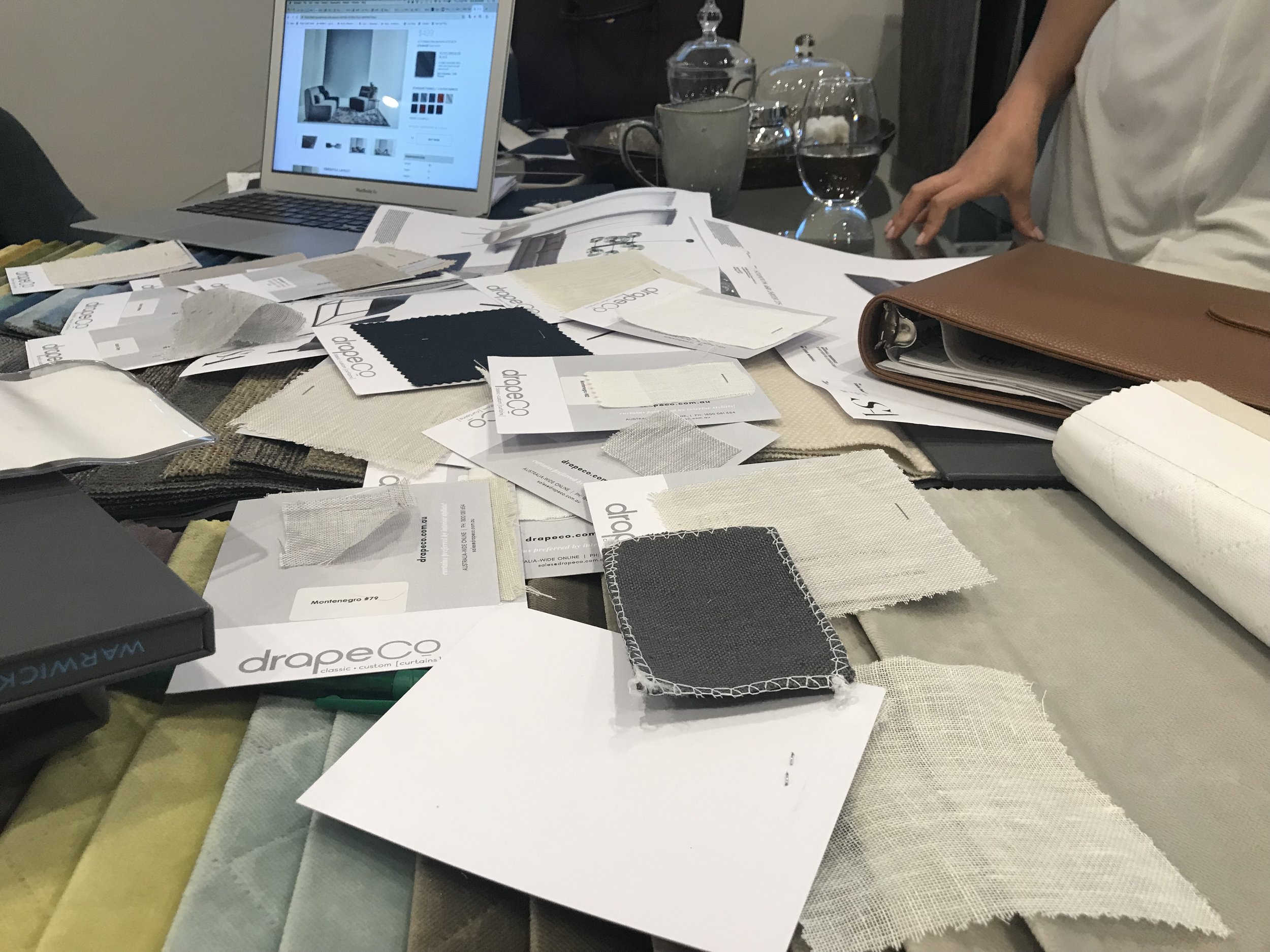 Let's put your mind at ease with a tailored consultation at the comfort of your home or workplace to identify exactly what you need in order to have your upholstered furniture looking fabulous and as comfortable as ever.
TIP: Let us know before hand if you have specific preferences for fabric, leathers, colour and designs, etc. so we can gather a range to best reflect your request. This makes the consultation more purposeful
30-45min Consultation fee $75 payable cash or credit card on arrival
{ Fully refundable and credited to your first invoice with us}